Temps are rising and just as you turn to cold icy beverages and ice cream cones to beat the heat, your pup can enjoy Tropical Pupsicle Dog Treats to cool him down and give his tail a reason to wag. Here's the deal, this is made from only 3 ingredients, and all 3 are really yummy people foods, so this recipe is delicious for the both of you.
You can use plain or even Greek yogurt to make this even healthier-yogurt is good for healthy skin, digestion, and immunity building. The probiotics in yogurt help the digestive system to work and can be taken after being sick or on antibiotics to restore your system. This cold Tropical Pupsicle Dog Treat is sure to earn you a big sloppy kiss from your furry best friend, I know it always gets me one.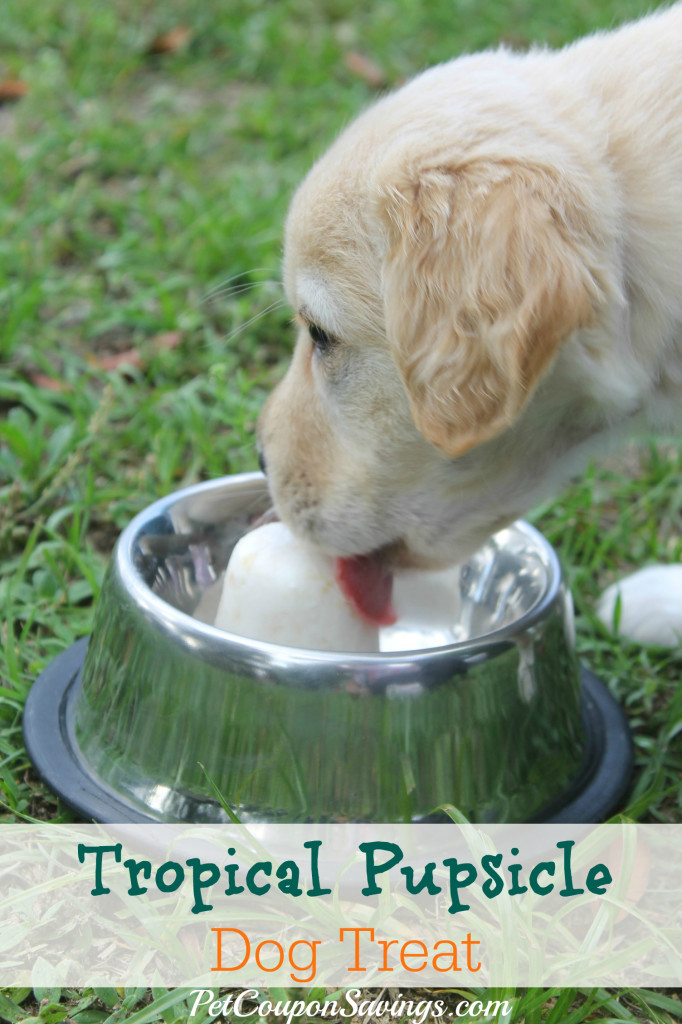 Tropical Pupsicle Dog Treats Ingredients:
1 Banana
1 6 oz. Container Yogurt
½ cup Coconut Water
Paper Water Cups (Dixie)

Tropical Pupsicle Dog Treats Directions:
Completely mash banana.
Stir in yogurt and coconut water until relatively smooth.
Fill paper cup 2/3 of the way full.
Pop in freezer until solid, 4 hours or more.
Remove paper cup from pupsicle.
Serve in a doggie dish.
Follow with a bowl full of water.
We hope these Tropical Pupsicle Dog Treats help you and your pup cool down this Summer!
See also: