Halloween is right around the corner. You wouldn't want to forget about your 4 legged trick or treaters.  How about a traditional piece of candy corn? Don't worry they aren't real candy. These Homemade Candy Corn Dog Treats are just cute little look-alike dog cookies that are flavored with stock, and filled with healthy ingredients to create a yummy treat for your festive pooch. Topped with a simple colored icing these dog treats will have little spooks doing tricks for a bite of one. If you are concerned about the food coloring in the icing, simply leave it out, and cut them into fun shapes with cookie cutters.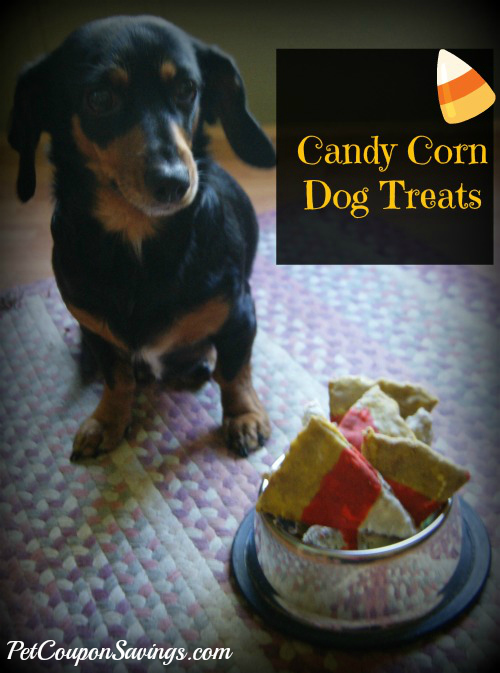 Homemade Candy Corn Dog Treats Ingredients:
1 ½ cup whole wheat flour
½ cup oatmeal
1 egg
½ cup chicken or beef stock
For candy corn icing:
3 Tbsp. all-purpose flour
1-2 Tbsps. water
Food coloring
Homemade Candy Corn Dog Treats Instructions: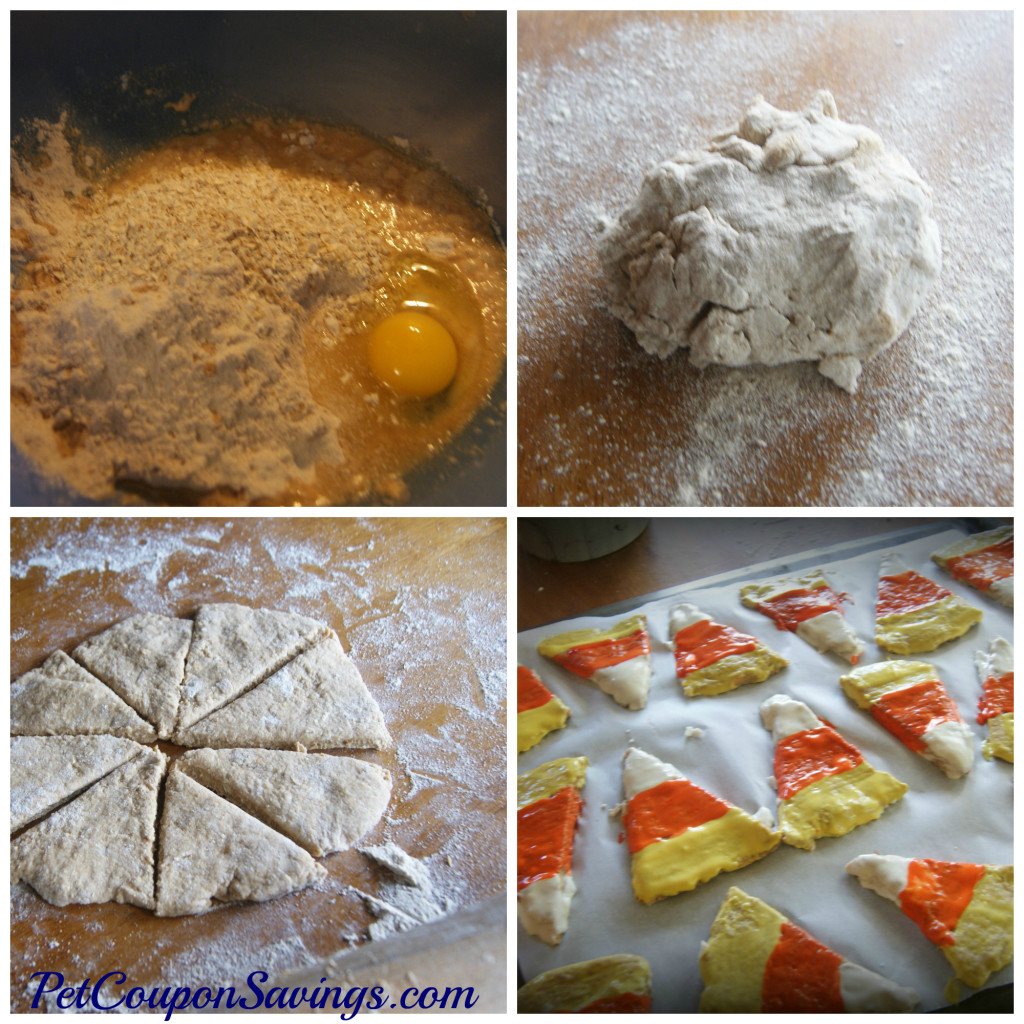 Preheat oven to 350°
Combine all ingredients in a medium sized bowl, mix by hand, until thoroughly combined. If it feels too sticky add in a bit more flour or if too dry add more stock.
Divide dough in half, or fourth's if you want smaller cookies.
Roll each piece of dough into a circle about ½" thick.
Use a butter knife to slice dough in half, cut it in half again, and then cut each ¼ in half to make 8 triangles.  Repeat with each batch of remaining dough.
Use a paintbrush to decorate your doggie treats.
Place on greased baking sheet or parchment lined baking sheet.
Bake for 20-25 minutes.
Allow to cool, place in airtight container at room temperature.
To make candy corn icing:
Combine flour with the water- 1 Tbsp. at a time until it forms the consistency of thick paint.
In order to only use 1 bowl, and 1 brush (nobody loves doing dishes) I started by painting the white top portion of the candy corn with the flour and water mixture, when done I added a few drops of yellow stirred well  and painted the yellow section at the bottom. Then add a few drops of red and stir to make the middle orange section. I actually used a bright pink food color I had on hand to create a more neon orange color.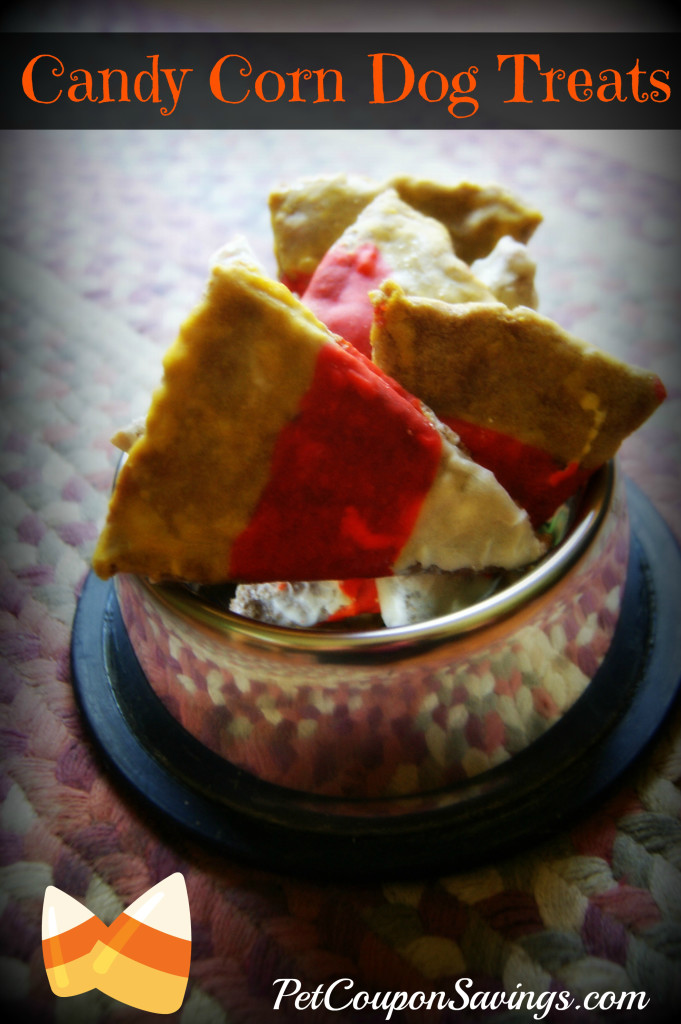 Let us know if you treat your dog to these cute Homemade Candy Corn Dog Treats!