It's no secret that dogs love peanut butter. Here's a new twist on your everyday peanut butter dog treat. Introducing Homemade Peanut Butter Pupcakes! These cupcakes for dogs are perfect for a doggy birthday party or anytime to show your pup some extra love. These are loaded with peanut butter and even have carrots in the pupcake too. How cute are these?!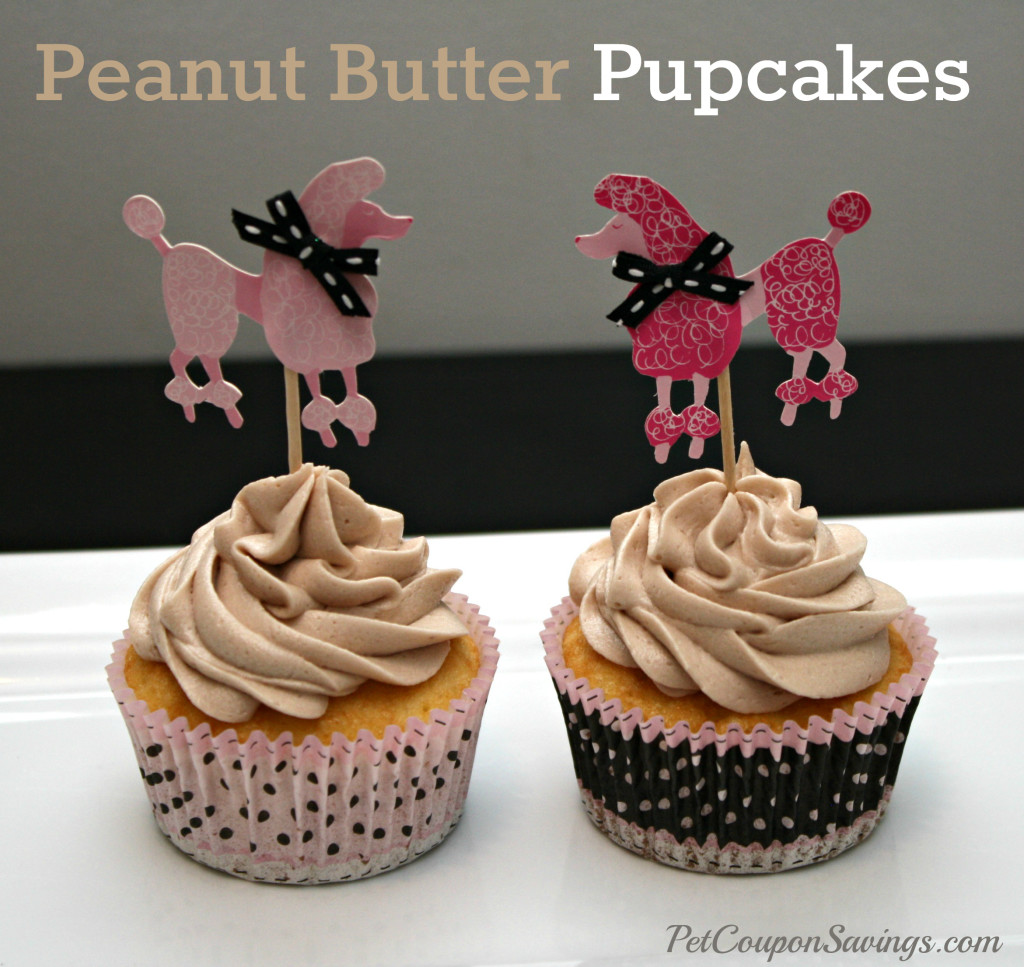 Homemade Peanut Butter Pupcakes Ingredients:
1 cup white or whole wheat flour
1 tsp baking soda
1/4 cup peanut butter
1/4 cup vegetable oil
1 cup shredded carrots
1 tsp vanilla
1/3 cup honey
1 egg
Homemade Peanut Butter Pupcakes Directions:
Preheat oven to 350°F. Line muffin tin with cupcake liners. Set aside.
Combine all ingredients, mixing well.
Scoop into muffin cups and bake for about 20 minutes or until toothpick inserted in the center comes out clean.
You can top your pupcakes with whipped cream, or a mixture of peanut butter and whipped cream. Pups love them both!
We hope that your dog enjoys these Homemade Peanut Butter Pupcakes, too!