These Bacon and Cheddar Muttfins Dog Treats are perfect for a breakfast treat or anytime you want to show your special pup a little extra love. My dogs adore these micro sized muffins and gobble them up immediately, waiting impatiently next to the oven while they cook. Making them in a mini muffin tin makes for a perfect sized treat. If you have a large dog you may want to make them in a standard sized tin. They are made with flavors that dogs love and tempered with healthy ingredients. These dog treats are certain to become a favorite of you and your pet. If your dog is lactose intolerant you can sub beef broth for the milk-aged cheese (hard shredding cheeses contain little to no lactose). Your best friend will thank you with a wagging tail and undying devotion- but since they already provide that, don't you think they deserve this special treat?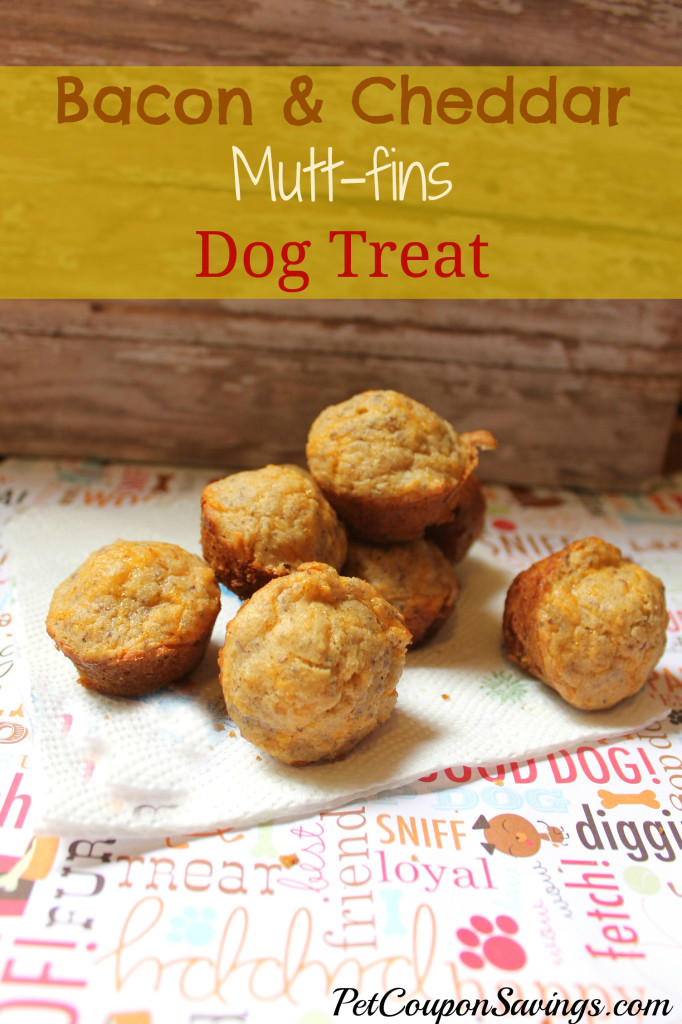 Bacon and Cheddar Muttfins Dog Treats Ingredients:
1 cup whole wheat flour
2 slices of bacon
1 cup shredded cheddar cheese
2 Tbsp. bacon grease or vegetable oil
2 tsp. Baking powder
2 Tbsp. ground Flax seed
½ cup skim milk
2 large eggs
Bacon and Cheddar Muttfins Dog Treats Instructions:

Chop bacon into very small pieces.
Combine all the ingredients in a medium sized bowl, and stir until thoroughly combined.
Spray muffin tin well with non-stick spray.
Scoop approximately 1 Tbsp. of batter into each muffin cup using a measuring spoon.
Preheat oven to 350 °.
Bake for 20-25 minutes until tops are lightly golden brown.
Allow to cool completely.
Store in an airtight container in refrigerator for 7-10 days or in freezer for up to 2 months.
Makes 2 dozen mini muffins.
How could I say no to this face?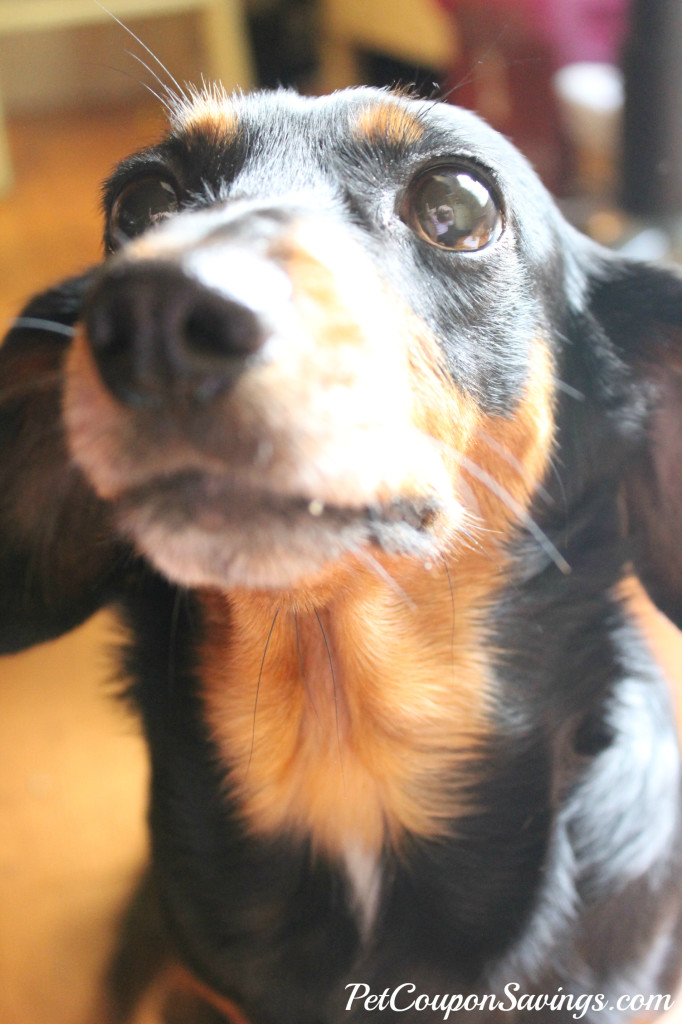 We hope your pup enjoys these Bacon and Cheddar Muttfins Dog Treats, too!