Do you have a sloppy eater or drinker? Maybe you just want to create a defined space for your pets bowls. Try this super simple DIY Pet Bowl Placemat. For just a couple dollars and in only 15 minutes time you can create a pretty and custom mat for your pet's food and water bowls. There are many patterns of contact paper available-from chevron to camo to floral to match it to any type of décor. You can even find a couple at Dollar Tree to make it an even more inexpensive project. You can even use a pretty wrapping paper then cover it with clear contact paper to make for easy clean up, just wipe with a damp cloth and it's ready to be used again.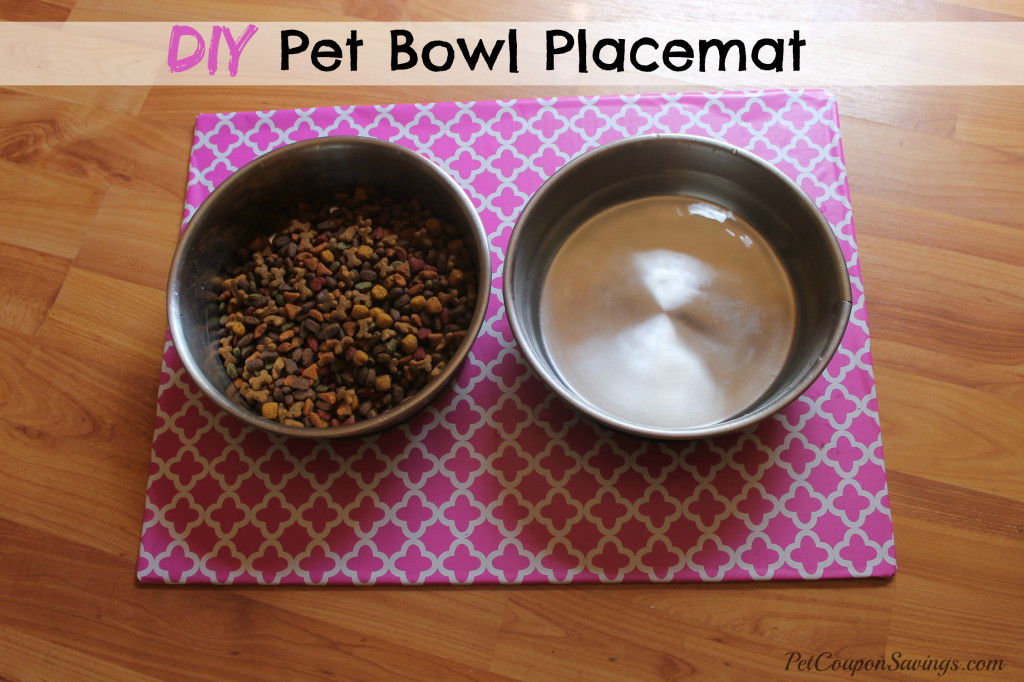 DIY Pet Bowl Placemat Supplies Needed:
DIY Pet Bowl Placemat Directions:

Laying down your pets bowls as a guide-cut foam board or cardboard larger than bowls- at least 3" on either side.
Unroll contact paper (don't peel off backing yet) until its 2" longer than your board all the way around.
Gently peel off the backing, lay contact paper flat on a large surface.
Press board onto center of adhesive contact paper.
Fold ends over, smoothing to adhere paper.
Fold the corners as if you were wrapping a present, then fold down the other side of paper.
Now cut a piece of contact slightly smaller than your board, lay it on the ground and repeat the process of pressing board onto contact paper on the unfinished side.
Your board is now ready for use! To clean simply wipe it with a damp cloth.
Let us know if you make a DIY Pet Bowl Placemat, too! We would love to see your design.