Do you know what foods are toxic to cats? Unlike dogs, cats don't typically get table scraps. However, cats are curious and like to get into things just like any other animal. We need to be very careful as to what foods we have lying around because some foods are extremely toxic to cats. We all try to make sure our cats are as healthy as possible, so ensuring he or she doesn't get certain foods is crucial.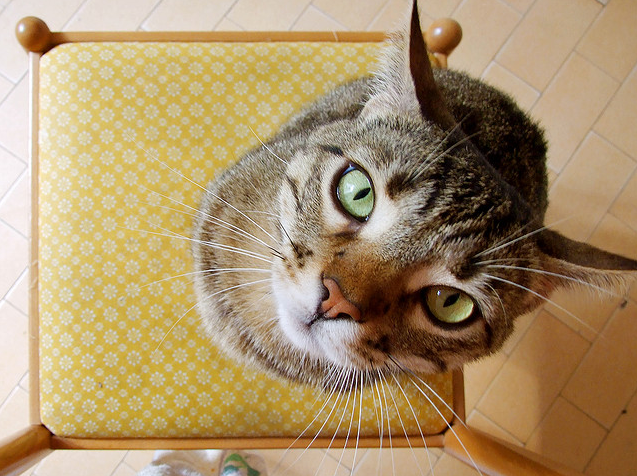 What Foods are Toxic to Cats?
Chocolate – Chocolate contains a substance called Theobromine and can cause serious health problems or death for cats. You should also keep in mind that the darker the chocolate the more poisonous it is for cats. If your cat eats any chocolate you should contact your vet right away.
Onions – Onions are safe for humans but can be deadly to cats. Chemicals in the onions destroy the red blood cells and can cause your cat severe anemia. Even onions in small amounts can be very harmful to your pet.
Small Bones – Cats should not get small bones under any circumstance. Small bones splinter and can cause a choking hazard to your cat. Small bones can also cause problems in the digestive system or obstructions. Make sure any meat you give to your cat has been fully de-boned to prevent any problems.
Dog Food – This might be surprising to a lot of people, but dog food is very unhealthy for cats. If your cat gets into the dog food he or she probably won't get too sick. However, the nutrients in dog food are very different from cat food. Cats require more protein and different vitamins than dogs do. Eating a few bites of dog food won't hurt you furry baby but it should not be used as a source of nutrients.
Milk – Most cats have had cow milk at one time or another. However, cats should not drink cow milk since most cats are lactose intolerant. Milk in small or large amounts does not sit well with cats and cause stomach pains. If you would like to give your cat some milk, check the pet store for specialty milk suitable for kittens and cats.
Related Article: What Foods Are Bad for Dogs?