Made in USA Dog Treats are hard to find amongst the many dog treats you can find from China and overseas. It is definitely worth the extra effort to find dog treats made in the United States. We all want the best for our pets but sometimes that is easier said than done. Most of the pet products on the market are made in other countries and are not always the best quality for our beloved pets.
One of the most common items we purchase for our dogs is treats and dog treats are typically made overseas. When you purchase treats made in China or other countries, you don't know exactly what you are feeding your dog. With the recent jerky dog treats scare being linked to treats coming from China it is becoming increasingly important to only use dog treats that were made here in the United States.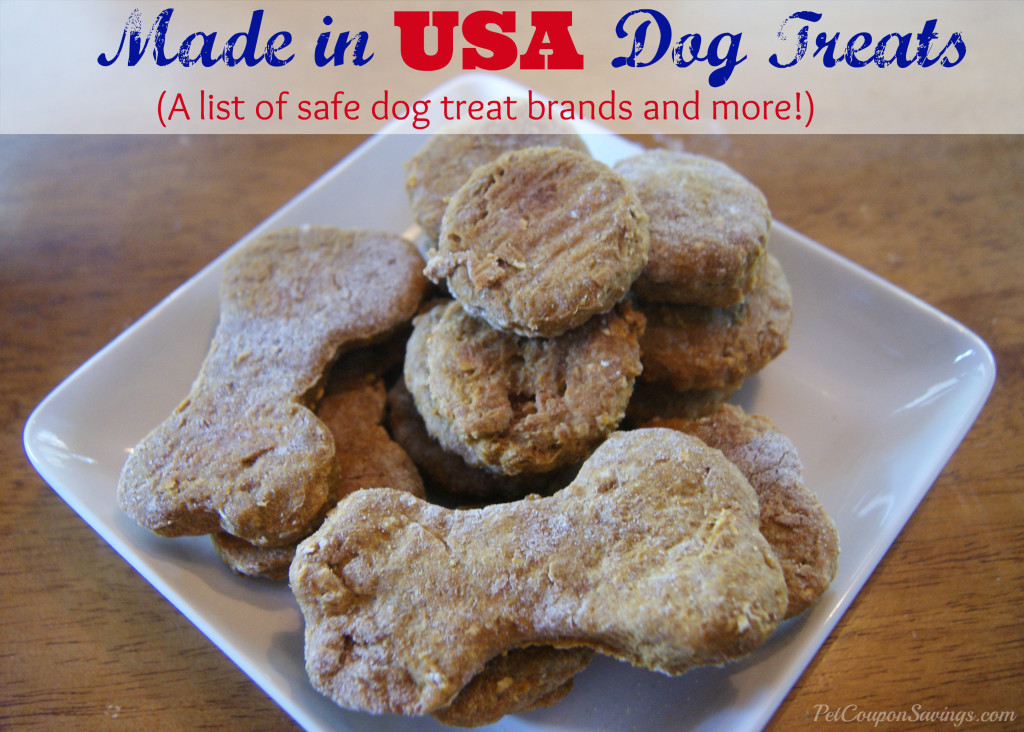 Benefits of Purchasing Made in USA Dog Treats
Less Recalls – When you purchase dog treats that are made in the USA, you have a less likely chance of the food being recalled. This makes the treats you give to your dog safer!

USDA Inspected – All meat that is processed in the United States is inspected by the USDA. The meat used in dog treats is safe, inspected and up to the highest quality. You can feel good knowing you are giving your dog the best treats possible.
Keeping Jobs Local – Purchasing dog treats or any other supplies from the United States means you are doing your part to keep jobs in the USA, which is always a benefit.
Natural Products – Most treats that are made in the USA contain natural ingredients instead of fillers and additives. However, you should always read the ingredients before purchasing anything.
Less Expensive – Overall treats made in the USA come out being less expensive. Yes, the initial cost of the treats might be higher than made in China treats. However, made in USA treats are healthier options which usually means less vet visits. Less vet visits means more money being saved.
Made in USA Dog Treats
Finding dog treats made in the United States isn't as easy as finding made in China treats. However, if you are willing to take your time to seek out made in USA dog treats, your dog will benefit. Thankfully, made in USA products are gaining in popularity and places like Amazon have a fairly good selection of made in USA dog treats. Most local pet stores and specialty shops will also have made in USA dog treats. If you are unable to find what you are looking for, you can find recipes online to make your own homemade dog treats (we feature many different dog treat recipes right here on Pet Coupon Savings).
Made in USA Dog Treat Brands: