According to the Humane Society 6 to 8 million pets are placed into shelters every year in the United States. A lot goes into taking care of these animals. Everything from shelter, food, water, staff, medical treatment and much more is required in order to ensure these animals get the chance at a forever home. Most animal shelters in the United States operate on grants and donations.
Times are tough for the average American and it's understandable if you do not have extra funds to donate. However, there are other ways to help out local shelters. Almost every shelter in the nation will accept donations of food, treats and other supplies. Did you know you can donate these items without spending hardly any money at all?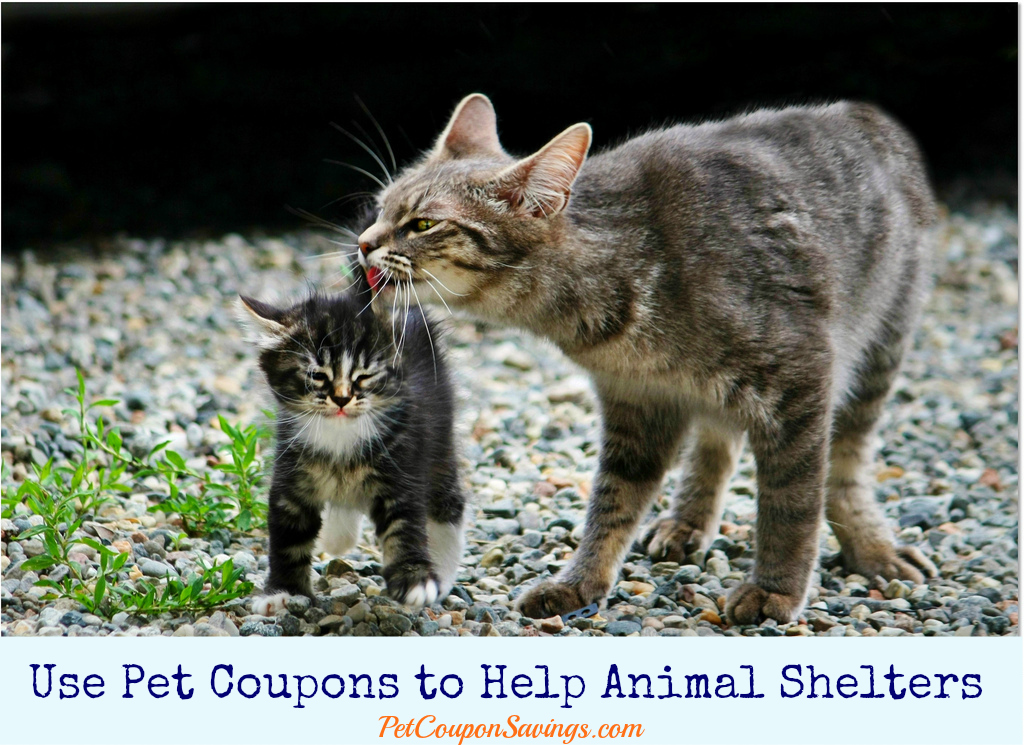 How to Use Pet Coupons to Help Animal Shelters
Use Pet Coupons! 
Every Sunday you will find an insert in your Sunday newspaper. These inserts are filled with valuable coupons for hygiene products, food and even pet food! Make sure to clip these coupons and watch for sales at your local grocery store or drug store. Using coupons will allow you to really stock up on pet supplies at next to nothing at all. You can also print pet coupons right here at Pet Coupon Savings.
Use a Rewards Card
Stores like Petco and Petsmart have a rewards program available to their customers. When you purchase pet supplies you can earn points, discounts and coupons! You can use your rewards to get some items for local pet shelters. This is an easy way to get free or close to free items!
Sign Up for Freebies
There are tons of places on the internet that offer freebies. Make sure to sign up for any pet freebies when you come across them. You can even ask friends and family to sign up for these freebies. Having friends and family sign up for these freebies will increase the amount of supplies you are able to donate.
Turn in Rebates
Companies are always offering rebates on pet supplies. When you come across these rebates take advantage of them. Often times you can get pet food and other supplies for free! This is the perfect opportunity to donate items to your local pet shelter.
Use Your Drug Store Card
If you coupon then you are probably aware of programs like Extra Care Bucks, Up+ Rewards and Balance Rewards. When you earn these rewards you can use them along with a coupon to get very cheap pet supplies. This will allow you to donate items that shelters desperately need without spending much money at all.
Use Pet Coupons to Help Animal Shelters, Today!