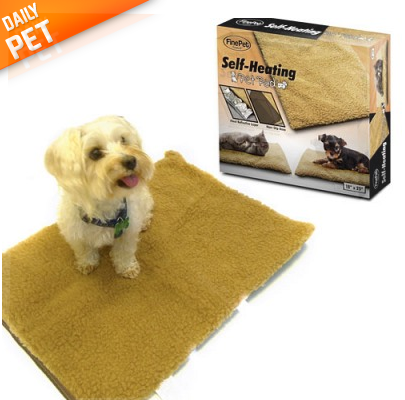 Cooler weather is around the corner and this pet deal will help keep your pet warm. This Self Warming Pet Cushion is 66% off and costs only $12.99! Hurry if interested, this product is almost sold out.
Self Warming Pet Cushion– Only $12.99 (Retail: $38.00)!
About:
"Self warming feature radiates your pet's warmth back to them
Soft fleece top for comfort
Heat reflective area
Add to any bed or simply lay on the floor
Measures 18 x 25 Inches"
This online pet deal will only be available for a limited time.