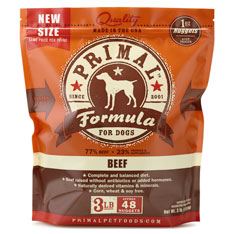 Here is a new Primal Raw Pet Food Coupon to all of you that prefer to feed your dog or cat a raw food diet.
$2 Primal Raw Pet Food Coupon, Frozen Raw Dog or Cat Food, 3 lb or 6 lb
This pet coupon expires August 31, 2013.
Looking for more printable coupons? Check out our other Pet Coupons, Coupons and Deals for Natural Pets, and Print Coupons right here on Pet Coupon Savings. Thank you for saving with us!