Here are this week's Sunday Newspaper Pet Coupons! This weekend there is only a SmartSource insert but there are a couple pet coupons that might come in handy for you.
Your Sunday paper can be an excellent source of all types of coupons, even pet coupons! Here is a list of pet coupons that you should receive in your local paper. Snag a paper today to score some great coupons. You can even get $1 newspapers at many 99¢ or Dollar Tree stores.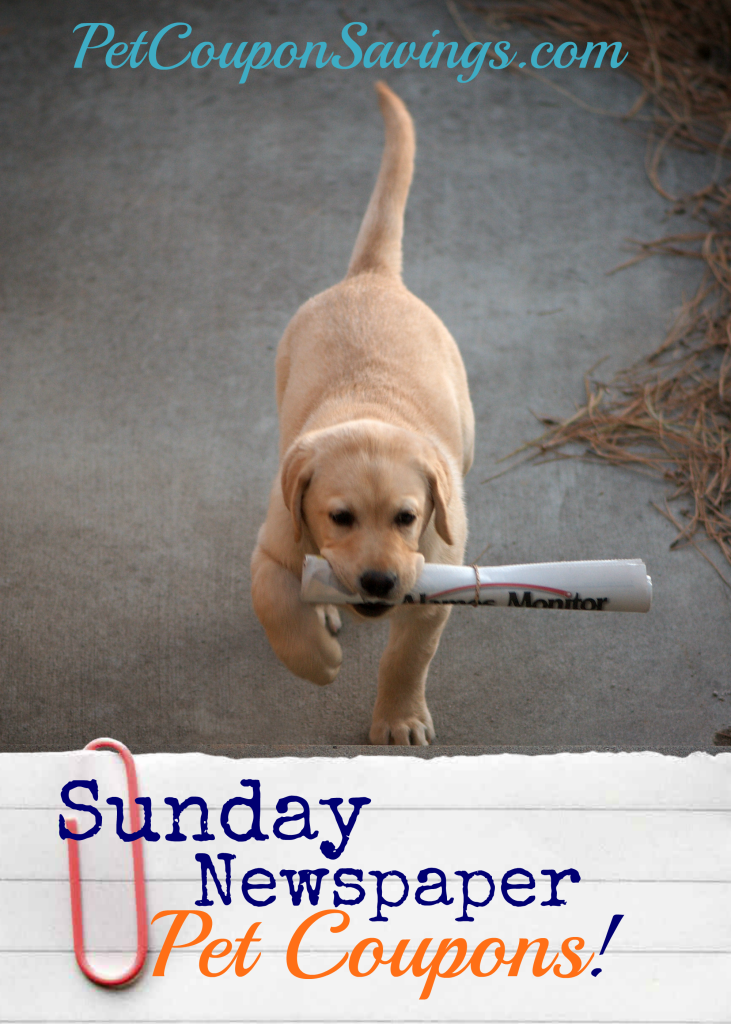 Sunday Newspaper Pet Coupons:
10/20/13 SmartSource Insert Pet Coupons:
$1.50 off 1 Purina Beneful Baked Delights Coupon (expires 1/20/14)
$1 off 2 Purina Friskies Dry Cat Food Coupon ( expires 1/20/14)
Browse more newspaper coupons at Sunday Coupon Preview.
Keep in mind that coupons may vary from region to region.
Check out our other Pet Coupons and Print Coupons right here on Pet Coupon Savings. Thank you for saving with us!