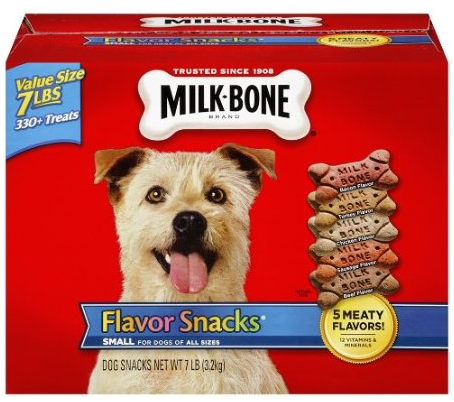 There is a great deal on Milk Bone Dog Biscuits right now on Amazon!
If you purchase with Subscribe & Save you get 5% off your order for 1-4 monthly subscriptions, or 15% off 4+ monthly subscriptions. If you have Amazon Mom and Prime you can save 20% off of your entire order too.
Milk Bone Biscuits for Small and Medium Size Dogs, 7-Pound
– $10.39
Final Price: As low as $8.74 (20% off), $9.30 (15% off) or $10.30 (5% off)
*Amazon prices are subject to change at any time. To ensure that you are receiving the price posted about here on Pet Coupon Savings be sure to double check the price in your cart on the Amazon site.