Are you dressing up your pet for Halloween? Dressing up your Pet for Halloween does not have to cost a fortune! Here is a list of Halloween Pet Costume Deals, with a lot of them under $10!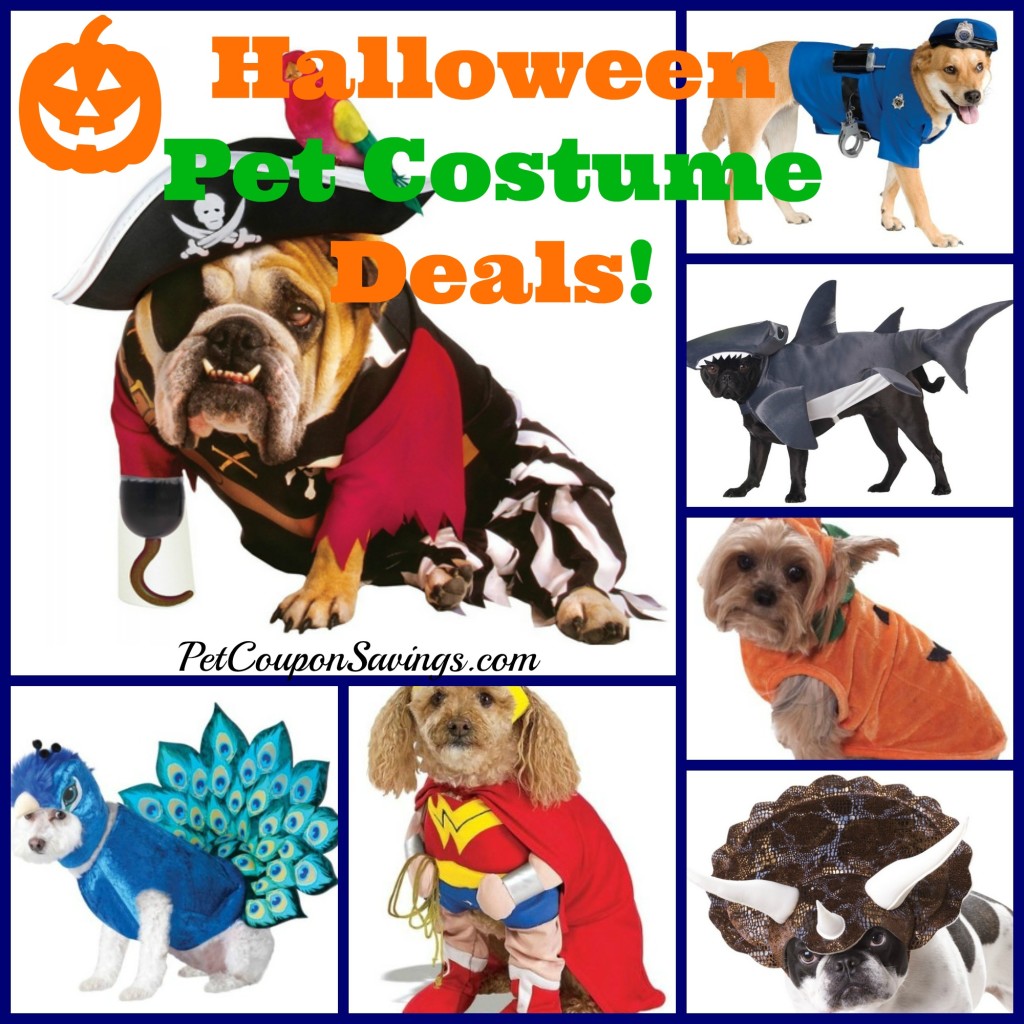 Your dog can be a hot dog for only $6.50.
Dress your pet up like a Dino for only $9.00.
Stick with something original and get a Witch Costume for only $8.22.
Let your pup be a peacock for only $21.90.
Dress your pet up like a Pumpkin for only $5.49.
Pick up the Wonder Woman Costume for only $12.93.
Let your dog be a Police Dog for only $19.99.
Dress your pet up as a Shark for only $21.01.
Pick up a Pirate Costume for only $20.99!
How cute and what great Halloween Pet Costume Deals! What are you going to dress up your pet as this Halloween?
*Amazon prices are subject to change at any time. To ensure that you are receiving the price posted about here on Pet Coupon Savings be sure to double check the price in your cart on the Amazon site.