Are you a pet owner who loves to read? We have a great list of Free Pet Ebooks for you! Don't buy any pet related books until you check this list!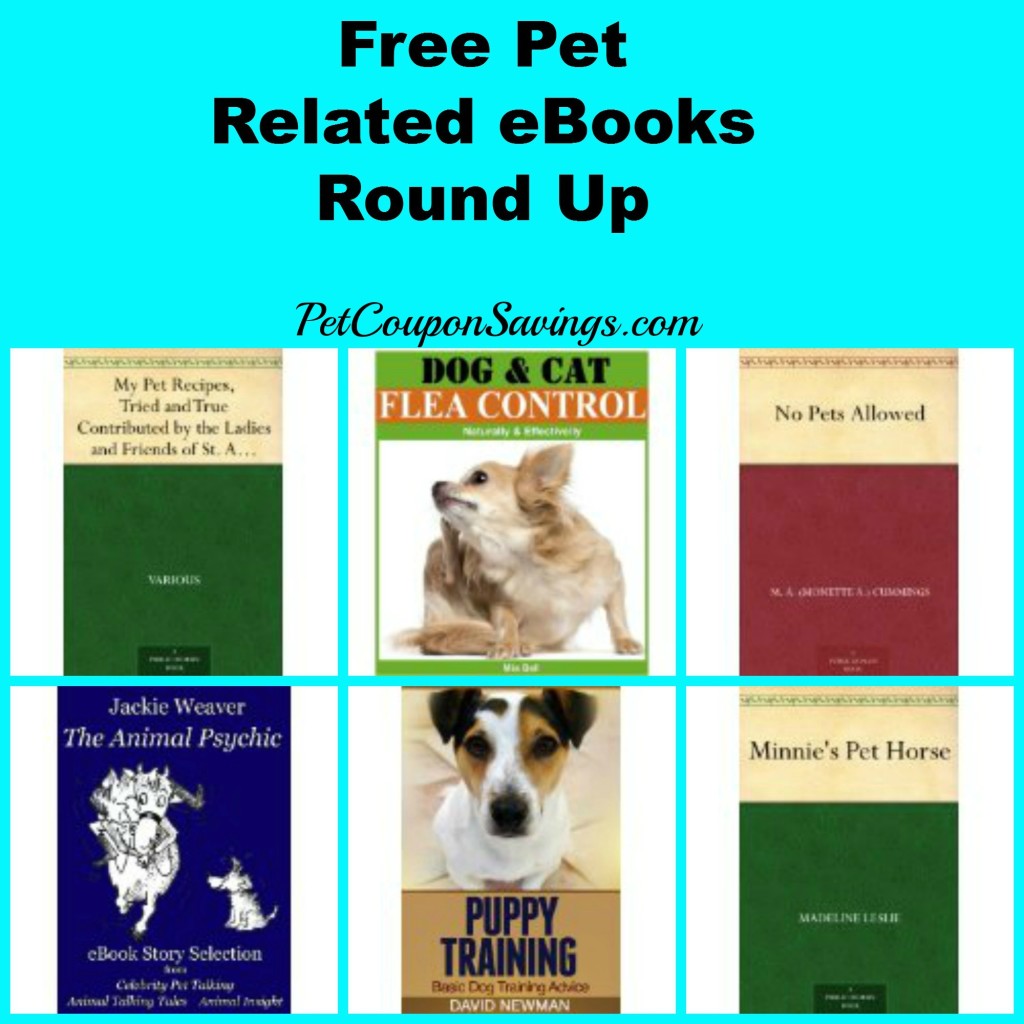 Get Pet Farm for FREE!
Get Puppy Training: Basic Dog Training Advice for FREE!
Pick up My Pet Recipes for FREE!
Keep the fleas away with Flea Free for Life for FREE!
Pick up A New Pet in the Family for FREE!
Get Minnie's Pet Cat for FREE!
Select The First Little Pet Book for FREE!
Pick up Minnie's Pet Horse for FREE!
All of these books can be downloaded for FREE using the Amazon Kindle App. You can read your books on your smartphone, computer, Kindle, etc. All for free! Start building your free library today.
We hope you have enjoyed this Free Pet Ebook Roundup!
*Amazon prices are subject to change at any time. To ensure that you are receiving the price posted about here on Pet Coupon Savings be sure to double check the price in your cart on the Amazon site.