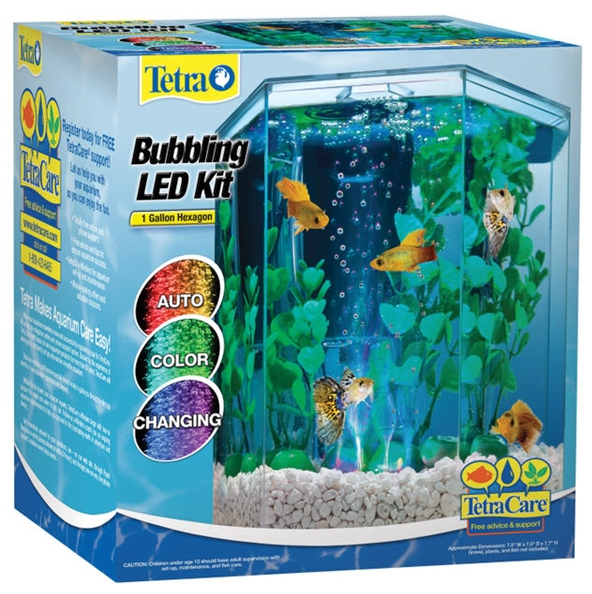 This is a unique coupon for fish lovers! It's a Tetra Bubbling LED Aquarium Kit Coupon. How cool does this look? I might buy one for my son's room. :)
$3 off Tetra Bubbling LED Aquarium Kit Coupon
More about this fish tank:
"This clear plastic hexagon shaped aquarium is great for Bettas, and with the addition of a heater, small tropical fish. The kit includes a clear plastic canopy with convenient feeding hole, an auto-changing LED bubbling disk, air driven Whisper® internal filter, small Whisper® Bio-Bag®, and an air pump to drive both the airstone and filter. 7.5″ wide x 7.5″ deep x 7.7″ high. Holds approximately 1 gallon."
This fish coupon will only be available for a limited time.
Looking for more printable coupons? Check out our other Pet Coupons and Print Coupons right here on Pet Coupon Savings. Thank you for saving with us!