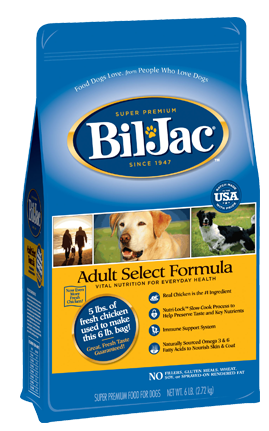 Do you feed your dog Bil-Jac dog food? There's a Bil-Jac Dog Food Coupon you can currently request to be sent to you via postal mail. Hurry, you only have until October 16th to request it.
$3 off Bil-Jac Dog Food Coupon (via mail)
You must request this coupon by October 16th, 2013. The coupon will then be mailed to you and be valid for several months. You must be a member of the Bil-Jac Best Friends Club to be eligible to request this coupon. So if you haven't signed up yet, simply sign up and then request your coupon afterward.