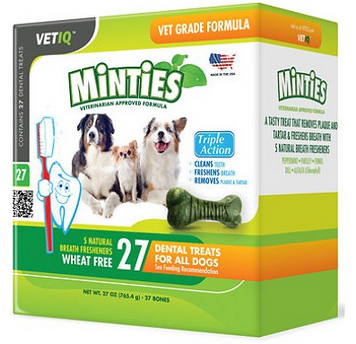 Save $1 on your next purchase of any VetIQ product coupon. This includes Minties treats, Hip & Joint supplement and more.
$1 off VetIQ Product Coupon (Includes Minties and more!) or use this link if you use FireFox.
This VetIQ Product Coupon will only be available for a limited time.
Check out our other Pet Coupons and Print Coupons right here on Pet Coupon Savings. Thank you for saving with us!