A bored dog can easily become a destructive dog! The best way to keep you and your dog happy is by providing exercise, playtime and mind stimulation. These Top 10 Toys for Active Dogs will offer your pup hours of entertainment!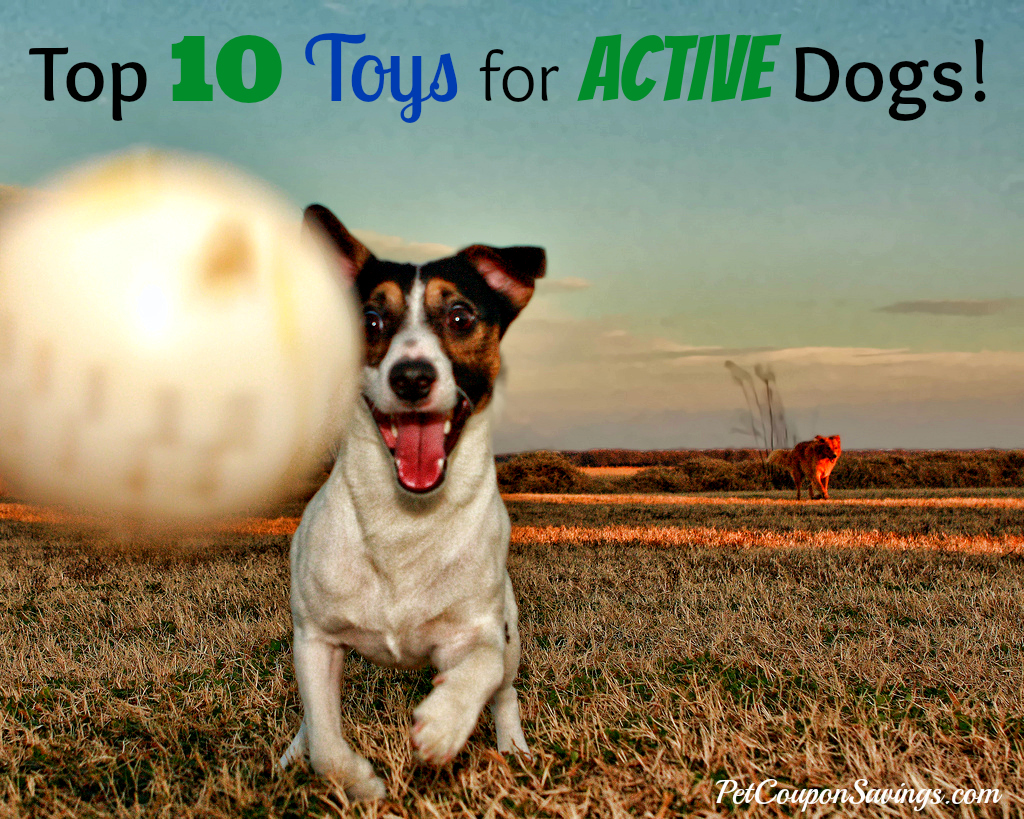 Top 10 Toys for Active Dogs: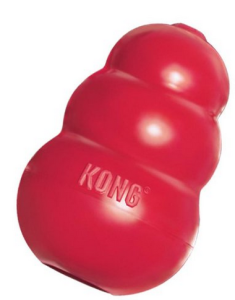 1. Kong Dog Toy – Kong's are one of the most popular dog toys on the market and with good reason! A strong dog can easily destroy the average dog toy, but the Kong is built to hold up against even the strongest dogs. Kong has a whole line of dog toys from small puppy toys, balls and toys for the largest and strongest dogs. Another great feature of the Kong is the ability to put dog treats in the Kong. Not only does the toy keep your dog entertained but the treats inside encourages playtime. (See also: Homemade Frosty Paws to stuff your dog's KONG)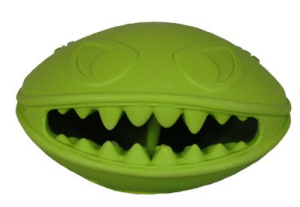 2. Monster Mouth Dog Toy – The Monster Mouth is perfect for dogs who like to destroy balls. This ball not only serves as a toy for your dog but a treat dispenser as well! This toy will keep your dog engaged and entertained for long periods at a time.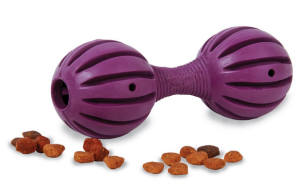 3. Busy Buddy Waggle Dog Toy – This toy looks like a set of hand weights you might lift, but this toy is not a weight! The Waggle is a strong toy that you can fill up with treats. Not only does this toy encourage playtime but stimulates the mind as well.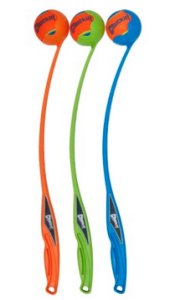 4. Chuckit Ball Launcher Dog Toy– Dogs love to play fetch and we love to play fetch with them, but let's face it your can easily tire. The Chuckit Ball Launcher is designed to be portable, lightweight and easy on your arm. This ball launcher is the perfect way to exercise your dog without over exercising your arm.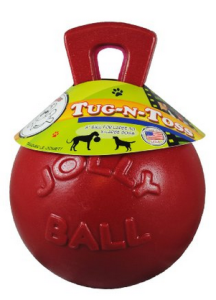 5. Tugg-n-Toss Dog Toy – The Tugg-n-Toss is a floatable ball this is resistant to punctures and doesn't need air to float. If you spend time with your dog by the water then this is the ball for you and your furry friend.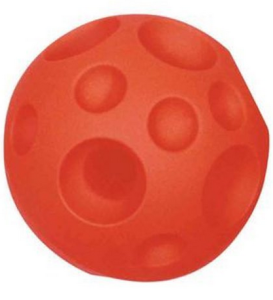 6. Tricky Treat Ball Dog Toy – This ball is not your average ball! Not only will your dog have hours of fun playing but he can also get a complete meal at the same time. Stuff this large ball with your dog's dinner and he will entertain, stimulate and feed himself all at the same time.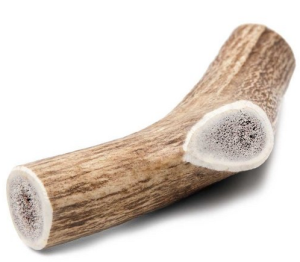 7. Elk Antlers – Elk Antlers are perfect for dogs since they do not splinter or shred. Elk Antlers can be used as a chewing toy or as a throw stick. Either way elk antlers can easily hold up to even the strongest dog! Elk Antlers are fairly expensive but last a very long time!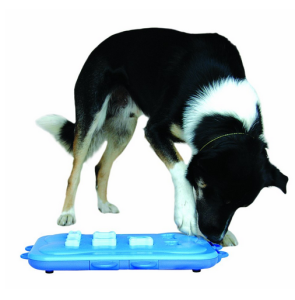 8. The Dog Casino – This interactive toy known as The Dog Casino makes your dog use his mind to get food or treats. You can set the puzzle on different settings based on your dog's ability. The levels range from basic to advanced, as your dog gets familiar with the puzzle you can up the skill level.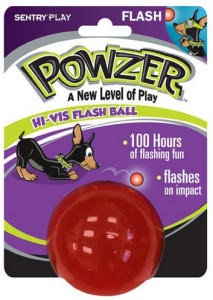 9. Powzer Flash and Dash Ball – This is the mega of all dog balls! Not only will this ball hold up against the strongest dogs but it's perfect for nighttime use. This ball is great for pet owners who get off work after dark. The Powzer Flash and Dash Ball lights up and makes it easy to play fetch with your dog long after the sun has set.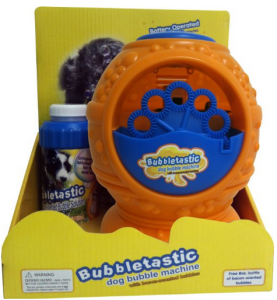 10. Bubbletastic Dog Toy – This toy is fairly new to the market and probably one of the coolest dog toys out there! Bubbletastic is a bubble machine for your dog. Your dog will love chasing and popping the bubbles, not to mention the fact that the bubble are bacon scented! (Speaking of bacon. See also: Homemade Peanut Butter Bacon Dog Treats)
We hope you're able to entertain your pup with this Top 10 Toys for Active Dogs list! What is your dog's favorite toy?
{ 0 comments }